Ample product options in popular finishes
Our suite of Urmet intercom systems provide a wide variety of choice to suit many environments. Established in Italy over 80 years ago, the Urmet brand is known for its strong heritage and unwavering focus on quality and excellence in design.
Key Range Features

IP Based
Options for installations requiring two wire or IP-based solutions

Customise
Customisable operating functions, which can include door open keypads or card readers

Card Readers
Entry panels with integrated card readers, in collaboration with Urmet Group company FDi

Scale Up
Scalability to suit any number of dwellings

Touch Screen
Video doorphones with cameras, customisable interfaces, colour displays, touchscreens, answering and messaging functions

Up to 7" Screen
Smart home solutions via integration with Liferoom using Urmet's new, first to market 7" android monitor – the Max
Finishes & Fittings
A variety of finishes are available depending on the system, door-phone and entry-panel model
Entry panel finishes

White, black, stainless steel, brass, aluminium, gloss and matte options and more
Wall-mounting or flush mounting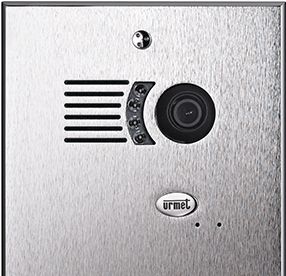 Applications
Housing
Multi-apartment residential developments
Townhouses
Single home dwellings
Commercial
Commercial use, including retail and hospitality spaces
Community settings e.g. child care centres
Upgrades
Upgrade situations for existing dwellings
Installations over GPON networks
Support
We provide installation and service support on all our new and existing sites to ensure our products continue to perform well into the future.
For any technical support or questions, please email us.
Get Support