Thinking of upgrading the security system in your apartment building? What owners corporations should consider when selecting an upgrade solution
According to ABS 2016 census results, the number of occupied apartments has increased by 78% over the last 25 years.[1] With apartment living becoming more commonplace, the safety of an apartment building becomes an even more important consideration for developers, owners and residents alike. Coupled with the continuous advancements in technology and the inevitability of both systems and buildings to age over time, it is important to consider upgrading the security solution in your apartment building when required to ensure your address remains a secure place to live.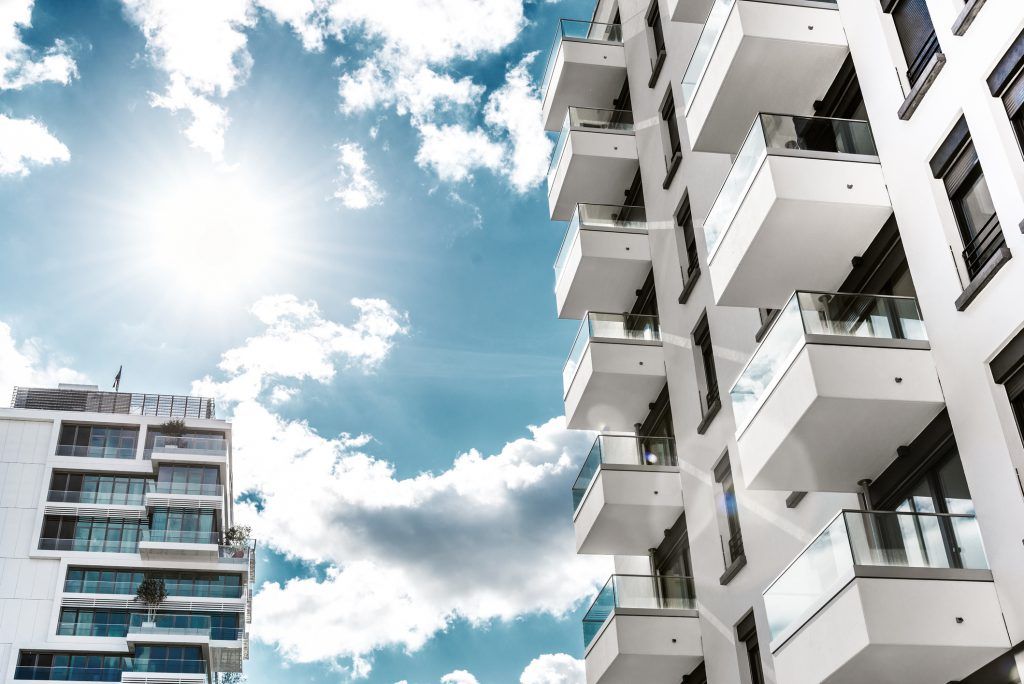 How should owners corporations approach a potential security upgrade?
When considering an upgrade to your building's security and access control system, the owners' corporation should first review their existing systems and infrastructure and establish the key risks, limitations and problems that may exist within their current system. This will help establish a wish-list when it comes to selecting a system upgrade.
The owners corporation should then approach several security companies who provide upgrade solutions, to attend site. Security professionals can let you know which systems can be installed over your existing structure and cabling and offer you solutions that may not require a complete overhaul as well as solutions you may have not considered, based on their industry experience and product knowledge.
What aspects should be considered as part of an upgrade?
Security and access control systems are multifaceted with several components that work together to form a security solution. Below are some of the key factors to consider when upgrading the various parts.
1. Card readers and credentials: As there is usually a large number of people who have access to your apartment complex, it is beneficial to look at upgrading your card readers and credentials every so often. Refreshing access credentials assists in minimising the incidence of keys being copied and ensures the effective removal of access to past tenants who should no longer be able to access the building. There are also new formats available now such as bluetooth readers which allow tenants to use their smart phone or device as an access key, helping solve issues associated with losing physical keys, cards and fobs and being locked out. For a more in-depth discussion on bluetooth readers and aspects to consider in adopting these, please see our previous article here.
2. Intercoms: If your building does not already have a video intercom in place, upgrading to a system with video capability can provide an extra layer of security as residents can verify who is at an entry point before granting access. Call diversion via an app is also readily available as part of many video intercom systems now (depending on the existing cabling), which allows for the resident to answer an intercom call on their smart phone when they are away from home. Another benefit is that many intercoms can now also be used as a platform to connect and control various devices and systems in the apartment such as air-conditioning, blinds and lighting.
3. Access control: Beyond access credentials discussed above, upgrading your access control system can also allow for additional access safeguards such as lift security, which can help prevent free access throughout the building by restricting tenant access to the floor they live on and any common areas such as ground and basement levels. Installation of card readers and monitored electric strikes can also provide an additional layer of security for your building by preventing people travelling between floors by foot and also in notifying building managers if any doors have been left open.
4. CCTV: It is also important to consider the surveillance level in your apartment building and whether there is a need for further cameras or cameras with increased visibility. Cameras should cover main entry and exit points, lifts, car-park, storage cages, basements, letterboxes, fire-stairs and all common areas such as rooftops and the lobby. Increased monitoring can act as a deterrent to theft, loitering and vandalism and can also help resolve any incidents which may have taken place. CCTV can be set up for remote viewing on a smart phone or device via the internet to enable live play back and the review of footage when necessary.
What other value-adds can be considered as part of a building security system upgrade?
Other features which you may like to consider include systems such as our IPassan system which allow residents to book facilities such as BBQ areas, cinemas or meeting rooms through an online portal as well as request for visitor entry and parking in the car park, with visitor access being granted upon arrival using Licence Plate Recognition technology.
There are also options for home automation and assisted living to control household features and devices and to put in place mechanisms such as automatic door-openers and panic buttons to alert concierge or emergency services when required.
Further, you may also wish to consider upgrading to a fibre to premise solution to address any concerns you may have with your building's diminished internet capacity, allowing you to achieve a faster internet speed for all residents – a great selling point for any apartment building.
Finally, building managers may wish to consider an electronic notice-board for the lobby to display important information regarding the building as well as local businesses, services and events in a digital format, alleviating the need for paper-based noticeboards.
As both systems and buildings wear over time, it is important to regularly consider how secure your apartment building is and look to upgrade when necessary – especially considering the constant advances in technology. In our view, while there are many options available, it is important to find the right upgrade solution to suit the structure of your specific building, keeping in mind that any upgrade or new installation should be done with the intent to create a smarter, safer and more connected building for your residents.
For more information or if you would like to discuss upgrade options for your building, please feel free to contact us.
Please note: This article represents an opinion piece. It is not intended to be taken as advice.
Reference:
1.'Census of Population and Housing: Reflecting Australia – Stories from the Census, 2016', Australian Bureau of Statistics, published 26 September 2017, available at: https://www.abs.gov.au/ausstats/abs@.nsf/Lookup/by%20Subject/2071.0~2016~Main%20Features~Apartment%20Living~20