Is Bluetooth Low Energy the future? A look at the role of BLE in the electronic security industry
As the role of mobile devices, IoT and security continue to converge, we are beginning to see a shift away from physical credential-based technologies and a move closer to user-based cloud controls which incorporate bluetooth and NFC enabled hardware, such as mobile devices. While the technology is still relatively new, it is arguable that the case for making the jump has never been stronger.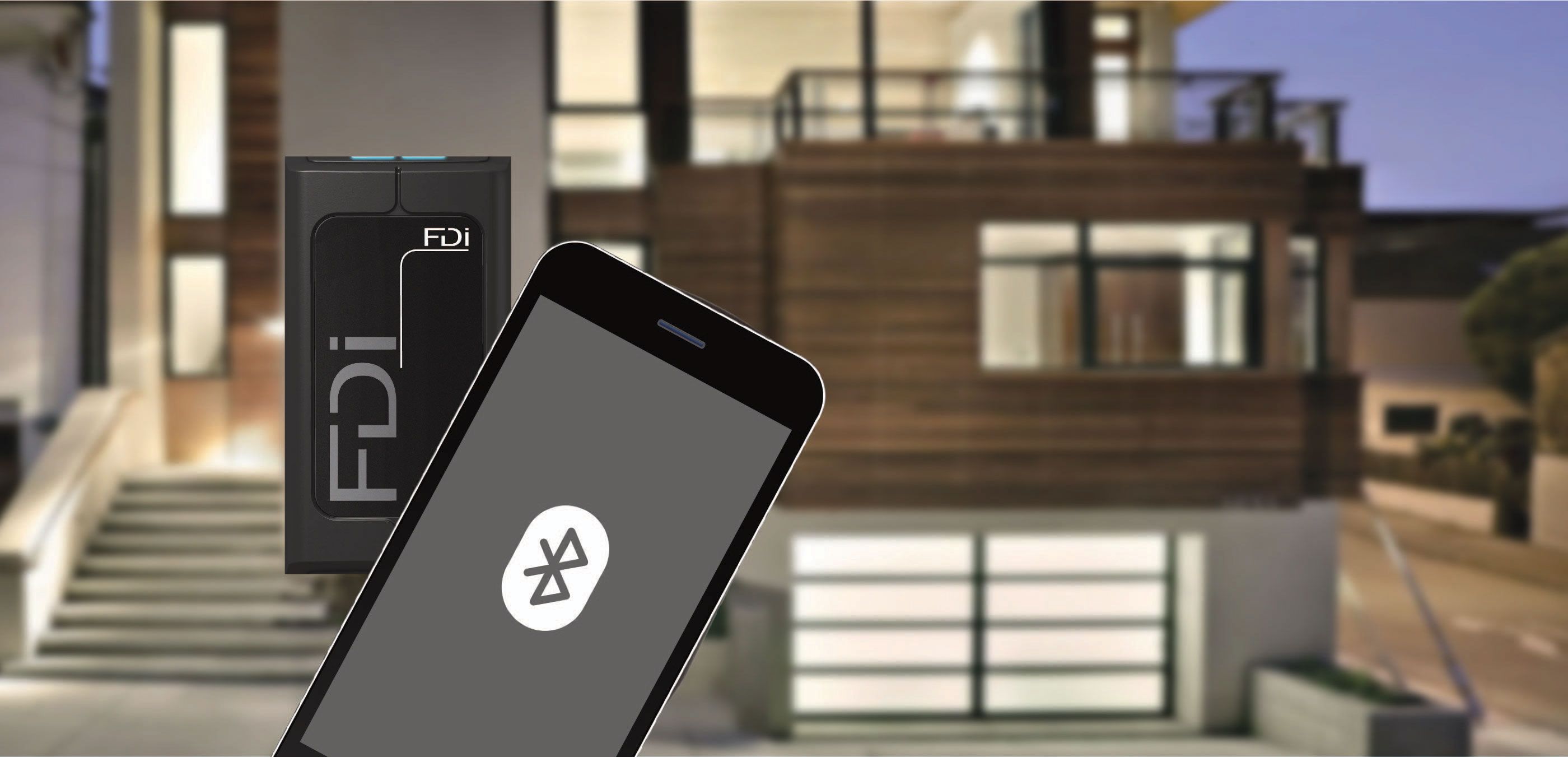 What is bluetooth and what does it have to do with electronic security?
The application of bluetooth in the security industry is a rather old concept. The integration of Near Field Communication (NFC) – which allows the communication of two electronic devices – into mobile devices was the starting point of this idea. The problem with NFC was that many device manufacturers did not support the hardware, thereby hindering a wider market application within the security industry. To solve this, a communication method which is available to all mobile devices was created and the security industry switched to Bluetooth Low Energy (BLE) with bluetooth 4.0 adopted in 2010 and its subsequent updates since – now allowing for a variety of mobile devices to communicate wirelessly and securely use Bluetooth smart credentials on buildings which have BLE capable card readers.
What are the benefits of bluetooth credentials?
Digital access credentials mean one less clunky device on your keyring. Similarly to how the phasing out of wallets has begun with the introduction of digital equivalents, it is the same with access credentials – removing the fob from your keyring or the access card from your wallet and transferring it instead to your mobile phone. The convenience of having your access credentials wrapped up into a device that's almost always with you means users will not have to worry about losing their keys or being locked out of their apartment again.
Another benefit is that a digital key comes with software that is assigned to an account. If a resident loses their phone, the account can be de-activated on that device and applied to a new device, minimising the potential for the credential landing in the wrong hands. Further, with the implementation of cloud access via certain products such as our IPassan access control for remote management, building managers have the ability to remotely issue or revoke virtual BLE credentials from building users allowing for a smarter, safer and more connected building.
Why has the uptake been slow?
Despite the perceived benefits, the general uptake on this new technology has been rather slow with many security companies instead focusing on newer and more secure encryption methods using traditional physical credentials, with the ability for backwards compatibility between existing and new technologies. Bluetooth or NFC on the other hand uses different communication methods and, as such, come with a different challenge – being how to incorporate and secure an external 'smart' device and provide a link between the building and the user. The basic argument was that the security on the 'smart' device simply wasn't there. This has since changed with the ability to securely sign-in using multi-layered security requirements like fingerprint, pin, iris, face ID, two-factor authentication and the like. If we are comfortable accessing our bank via an app, why not our buildings?
Some might say the reason for the slow uptake is that there are certain risks associated with digital credentials such as privacy and cybersecurity – bluetooth like many other wireless technologies are vulnerable to surveillance, eavesdropping, range extension, man in the middle, sniffing and general malware. Keeping up with the latest protocols and ensuring that the devices provided are the latest device versions are key to avoiding vulnerabilities. It would also be prudent to consider placing extra layers of security, prompting the user to be more aware of the actions of their device and only pairing when needed.
Why are bluetooth devices the way forward?
The increased incidence of developers looking to technology partners to offer new ways to set themselves apart from the rest and provide a key point of difference in a very competitive market has seen this technology come to the forefront as a "premium" option, bundled with other smart technologies like home automation and online building portals which can be accessed from within the comfort of one's home and the palm of one's hand.
If the world's fascination with technology, convenience and finding new ways to do things is anything to go by, it may be the case that we will start to see new developments go up with very few physical credentials being provided at handover stage. Ultimately, however, it is up to the hardware providers to propel the technology into the market, provide tailored options, and give consultants the information they need to make it a reality.
For more information on how we may be able to assist you in providing a tailored electronic security solution for your next development, please feel free to contact us.

Please note: This article represents an opinion piece. It is not intended to be taken as advice.